All DVDs are produced in American NTSC format, playable on your computer or TV DVD player.
Quick Links to our book, DVD and clips catalogs:
www.gay-dvds-for-women-and-men.com
www.NickBaerGallery.com
www.NudeMaleMassage.com
---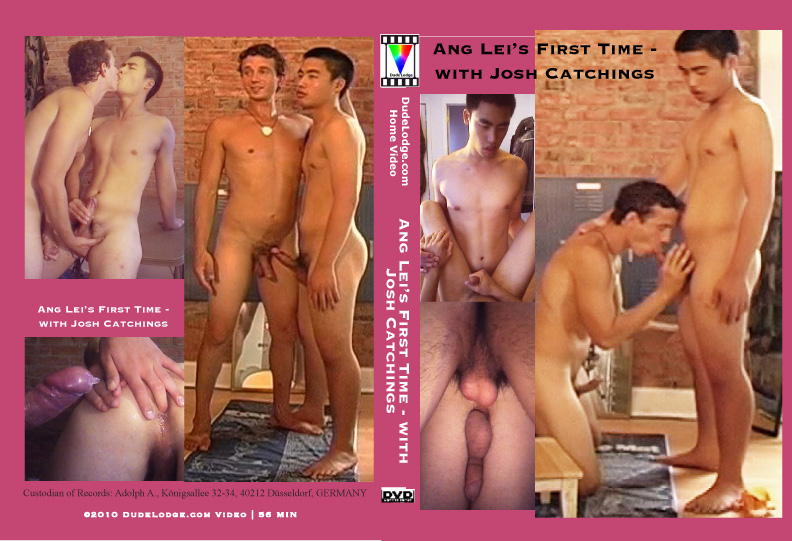 Ang Lei's First Time with Josh Catchings
19 year old Taiwan hottie Ang Lei has only bottomed once before, and NEVER topped before. French gym guy Josh Catchings help's out on both!
An hour of fun as both suck each other off, then fuck long and hard to a very sticky conclusion!
DVD ordering info ---- (Video on demand ordering info)
---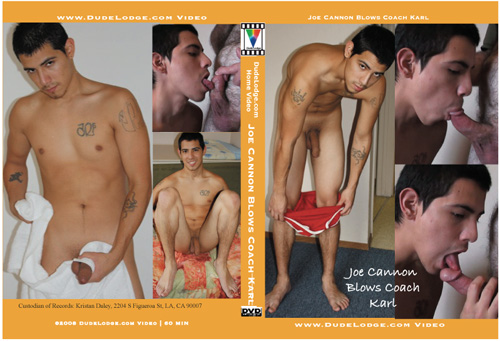 Massage & JO- Asian Joe Cannon Blows Coach Karl
Straight Asian superstar wrestler Joe Cannon comes to the Coach's training room for 1-1 training, including blowing the Coach getting a great sport massage and jack off, and taking a hot shower.
DVD ordering info ---- (Video on demand ordering info)
---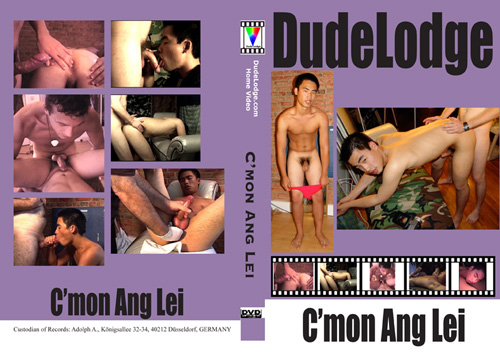 C'mon Ang Lei
A full hour of (mostly) straight Asian hottie Ang Lei, fucking and sucking with Josh Catchings, blowing Coach Karl, sucking and getting fucked by Austin. Running time 69:00.
---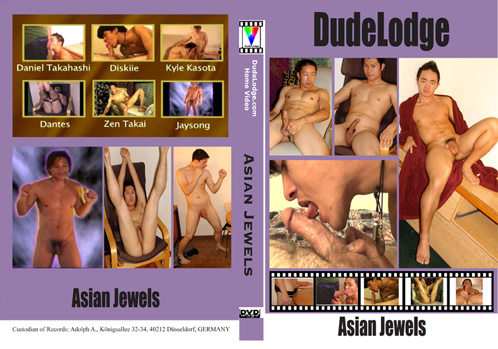 Asian Jewels
Coach Karl's Asian jocks and cheer team members. Daniel Takahashi gives great head, as does masseur Diskiie, Kyle Kasota sucks, Dantes is a great solo performer, Zen Takai shows off his martial arts skills, and Jaysong is a great dancer - all nude of course!
---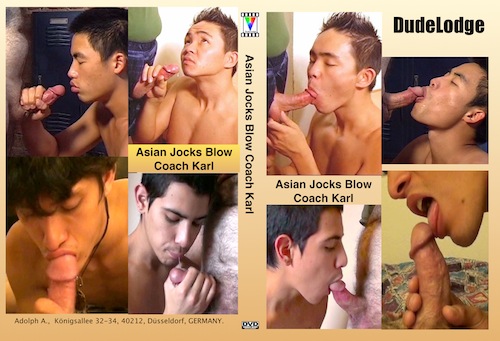 Asian Jocks Blow Coach Karl
Coach Karl has the best Asian jocks on his teams. They really know how to perform - bloc jobs that is!
---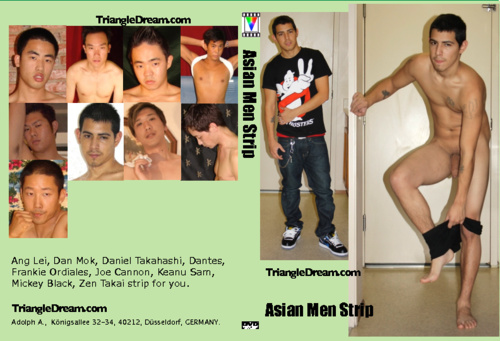 Asian Men Strip
Nick Baer presents nine Asian men from their nude photo shoots.
---
---
Have you accepted your FREE minutes from HotMovies and AEBN?
They are yours for the taking!